Beholding and Becoming | Part 3
Knowing God as Father is much more than the things we know about Him—things like His attributes, His character and nature or what we may learn by way of His commandments. Unquestionably, what we come to know about Him through the Bible, provides significant glimpses into who He is and what He is like. This knowledge alone is not enough.
Although I've never been a hunter, I've seen documentaries and movies where men who do and use dogs, will present a cloth scented with their quarry—man or beast—then release the hounds to seek out their prize. Unless those dogs are experienced, they won't know who or what they're after. It could be something or someone extremely fierce, or they're only seeking after birds or an unarmed fugitive. But, if they are experienced, they will know much more about what they're after.
What I'm saying is God tells us things about Himself, which is like the fragrance of who He is. It's the aroma of the Father—like many of us know about our natural dads and their favorite aftershave—you'd know when your dad was out of the shower and somewhere in the house. Knowing about his preferred cologne will help you with his whereabouts, but it doesn't even come close to finding him and being with him!
"For I know the thoughts that I think toward you, says the Lord, thoughts of peace and not of evil, to give you a future and a hope. Then you will call upon Me and go pray to Me, and I will listen to you. And you will seek Me and find Me, when you search for Me with all your heart." — Jeremiah 29:11-13
We learn here our Heavenly Father has peaceful thoughts about us that include giving us a hope- filled future, and that when we pray to Him He listens. A read through the Bible provides a lot more information about God such as He's compassionate, loving, (He is love), merciful, kind, gracious, holy, righteous and faithful. Keep reading and you'll come to find He's also sovereign, almighty, all- powerful, knows everything and dwells in 'unapproachable light'. Ah, but didn't He say, "…seek me and find Me, when you search for Me with all your heart"?
Don't miss this. You can learn things about Him and overlook that He desires to be pursued by you. Compelled by love, He first pursued us and since God is a lover, He's looking for lovers who will come after Him wholeheartedly. Go after God like this and you'll find Him and come to know Him experientially! It's this revelatory 'knowing' our Father—this intimacy with God—that we and the Father long for and we must have if we're to truly know Him at all.
In my journey with God so far, I've had some of these intimate experiences. Many have been those 'ah ha' moments while reading scriptures but they don't compare to my encounters with Abba:
Back in 2012, for no apparent reason at all, I was in the middle of a month long funk. I had a bad case of the blues—straight up—I was depressed. Nothing was going on I can point to as the cause. No crisis at home, the ministry or with family or friends. Nonetheless, I had very little heart for anything that was a part of my life at the time. It was one of those Central Coast blue-sky, billowing cloud, sunshine days and I was sitting outside looking past our lawn into a tight group of large oak trees on the far side of the yard. The canopy of the trees, along with the passing clouds made the tree's shade darker than usual. While I sat there on our low-line block retaining wall brooding and peering into the shadows between two of the oak's branches, suddenly a shaft of sunlight broke out from behind the clouds. Just then, a Monarch dove out between those branches, out from the darkness and right into the beam of sunlight.
The butterfly came through that smallest of openings, wings up and still, straight and true like a fighter pilot diving through mountain peaks into that sunbeam then abruptly almost paused and began to flit about over the lawn and shrubs like butterflies do. It was at that moment that I felt such enjoyment for having been there to see this tiny creature show off two forms of flight—out of the darkness and into the light—and it was just then, too, that the Monarch of Heaven spoke within me and said, "I did this for you. I moved the clouds, commanded the sun to direct that light beam while I guided My butterfly into your view. I did this for you." Immediately, I was overwhelmed by my Father's love and my heart was filled with joy. A flood of things He's spoken to us all raced from my mind:
"The heavens declare the glory of God; The earth is the Lord's and all its fullness… The Lord is my light and my salvation; The Lord is the strength of my life; Oh, how great is Your goodness, which You have laid up for those who fear You; Oh, taste and see that the Lord is good… How precious is Your lovingkindness, O God! Therefore the children of men put their trust under the shadow of Your wings. They are abundantly satisfied with the fullness of Your house, and you give them drink from the river of Your pleasures. For with You is the fountain of life; in Your light we see light." — Ps.19:1; 24:1;31:19; 36:7-9
Sensing the pall lift from my soul, I felt like Holy Spirit now wanted to help me write a song. So, I ran upstairs into our house, sat down in the living room by the window that overlooks where I had been sitting and began to write. As I pondered where to start, I asked the Lord to help me lend my voice to creation's song. I glanced out the paned window and right there, framed within the center glass pane, were three Canadian geese flying in a perfect V-formation. I felt the kisses of my Heavenly Father and then a flow of words: *
In every new sunrise, in shimmering moonlight
In the sound of a mountain stream, Your sweet melodies of love
From the stars in the stillness of unbroken night skies
Comes the song of creation to the land of the living
Oh, the goodness of God
In every warm summer rain, in the lightning-burned clouds
In the rush of a mighty wind, Your voice still singing to me
From the stars in the stillness of unbroken night skies
Comes the song of creation to the land of the living
Oh, the goodness of God
I would have lost heart if I did not believe
In the land of the living I will still see… I will still see
I would have lost heart if I did not believe
In the land of the living I will still see…I will still see
I will still see… the goodness of God
(Land of the Living/Jim Douglas © thronegazerMusic2012)
To know and be known takes a little of knowing something about someone and a much greater measure of in person, being together time… just like lovers do. I come away from these encounters and find the aroma of my Father is now upon me.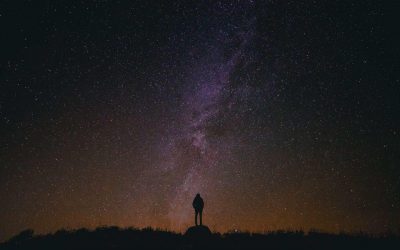 What whispers of the voice of God rose to crescendo within David's heart, as he stood guard on a darkened hillside beneath the starlit sky?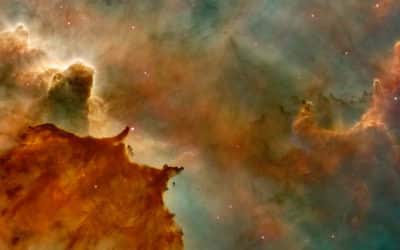 Heavenly Father, my desire is to know You more; to hunger and thirst for You like David did.