Equip Nights is here to equip you for a life of impact and purpose!
About Equip Nights
Our goal for these nights is to create lasting friendships in a small group setting, go from reading the Bible to living the Bible, become confident in Biblical theology (the study of God), and to see these topics activated in your life!   
Meet the Creators
A.L and Joyce Gill are top-selling authors whose ministry reaches around the world. They've traveled to over 60 nations of the world, preaching and teaching to thousands in person and millions by radio and television.
The guide book for these courses have sold over seven million copies and have been translated into many languages to be used in Bible schools and seminars around the world.
1. New Creation
Discover who you were created to be! This powerful truth will free you from thoughts of guilt, condemnation, inferiority and inadequacy so you can be conformed to His image.
2. Authority
The Creator revealed His eternal purpose for mankind when He said, "let them have dominion!" You will walk in a new boldness as you live in victory in your daily life and ministry! 
3. Prayer
Discover how you can release God's power, authority, kingdom and will to be done on earth as it is in heaven. Through intercession, praying the Word, prayers of faith and agreement, you can change your life, family and the world.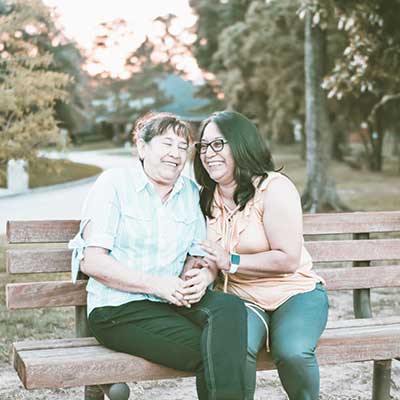 4. Miracle Evangelism
Discover how you, like those in the book of Acts, can experience signs, wonders and healing miracles in your live as we become part of miracle evangelism! 
5. Supernatural Living
Establish a new, intimate relationship with the Holy Spirit and discover how to operate in all nine gifts of the Holy Spirit. 
6. Ministry Gifts
Jesus gave gifts to men. Discover how these gifts flow together in the church "to prepare God's people for works of service." This study will help you understand God's call on your life.
7. Patterns for Living
The rich foundational truths of God's Word come alive in this topical study. The prophesies of the coming Messiah, the events, patterns, and miracles of the Old Testament reveal God's eternal plan and purpose today. 
8. The Church
Jesus said, "I will build my church and the gates of hell will not prevail against it." The book of Acts is the story of the church in action and is a pattern to restore signs and wonders to His church today. 
9. Healing
Create a solid foundation that will release faith for effectively receiving or ministering healing. Presents the ministry of Jesus and the apostles as a pattern for healing today. 
10. Praise and Worship
Discover God's eternal purpose for praise and worship. You will learn how to enter the overwhelming presence of God in intimate worship.
Price
Each course is $30
*includes a guidebook 
May

2022

Mon
Tue
Wed
Thu
Fri
Sat
Sun